Teeth whitening with our dentist in Putney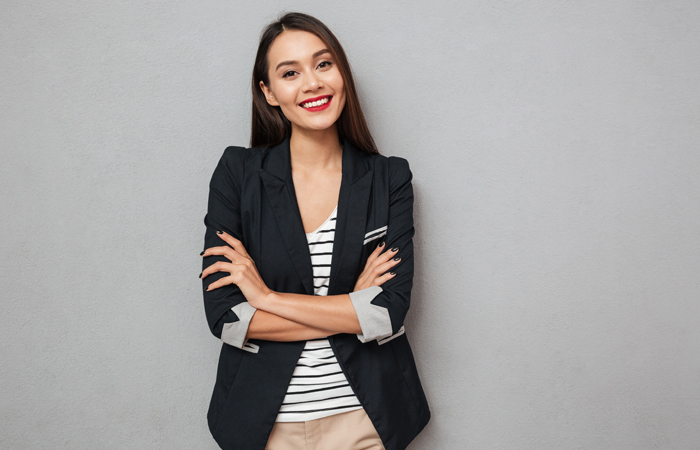 Teeth whitening is one of the most commonly sought-after cosmetic dental procedures in dental practices across the country. The majority of adults in the UK suffer from a certain extent of yellow or stained teeth; this can occur due to multiple reasons. The buildup of plaque and tartar on your teeth as a result of poor oral hygiene is the main cause of yellow teeth; however, there are several other factors that can also prevent your teeth from being bright and white.
Extrinsic and intrinsic stains
Teeth staining can be categorised into two different types, extrinsic stains and intrinsic stains. Extrinsic stains occur on the enamel of your teeth, and with professional teeth whitening, these can be removed to reveal your natural pearly whites. Extrinsic stains occur as a result of poor oral hygiene, as mentioned above, and certain lifestyle choices such as smoking, chewing tobacco and drug abuse. Some other causes of extrinsic stains include the consumption of certain food and drinks that are brightly coloured, such as red wine, tea, coffee and cola. Although they are not permanent stains, it is difficult to remove extrinsic stains simply by brushing; therefore, you would require teeth-whitening treatment at our clinic under the supervision of our dentist.
Intrinsic stains affect the dentin of your teeth and cannot be removed by teeth-whitening procedures, requiring further dental treatment. Intrinsic stains can occur as a result of old age, natural discolouration of the dentin, physical injury to the mouth that causes internal bruising to the teeth, overexposure to fluoride and certain medications, such as tetracycline.
Teeth whitening
To address your teeth staining issues, you need to speak to Dr Alexis Zander, our dentist in Putney to find out what treatment options are available for you. Dr Alexis Zander focuses on creating beautiful smiles and promoting better dental health.  Teeth whitening is involved in improving your smile and dental health, as patients are encouraged to look after their teeth more carefully after undergoing teeth whitening.
Speak to our dentist in Putney for a smile assessment to help decide what treatment will be suitable for you. Teeth whitening can be carried out at the dental practice by our dentist, or you may choose to use an at-home whitening kit; of course, this will depend on your dental requirements and personal preferences. You will need to undergo an examination of your teeth and gums to make sure that teeth-whitening treatment is safe for you.
Teeth-whitening procedures can sometimes result in sensitive teeth, and any dental issues may be exacerbated. If Dr Alexis Zander feels that teeth whitening is suitable for you, then you are ready to choose whether you would like to have the treatment carried out by the dentist herself or whether you will whiten your teeth in the comfort of your own home. Teeth whitening with our dentist is a lot quicker and more effective whilst teeth whitening done at home is convenient. Speak to our dentist in Putney today to find out more about teeth-whitening treatments.
---