A mini smile makeover at your dentist in Putney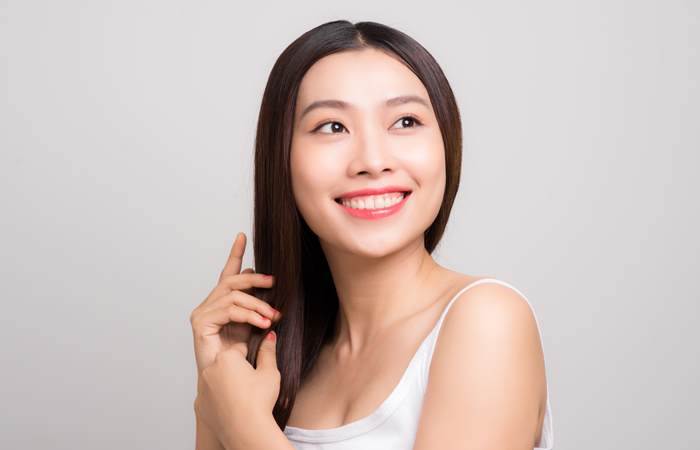 There are many factors that can affect the aesthetic appearance of your teeth. If you are unhappy with the look of your teeth, despite having a good dental hygiene routine, then you need to book an appointment with Alexis Zander, our dentist in Putney, to find out how you can improve the aesthetic appearance of your smile.
Dr Alexis Zander is concerned with improving dental health, preventive dentistry and cosmetic dentistry for a beautiful and healthy smile. Each smile is unique, so speak to Dr Alexis Zander today to find out how she suggests you can improve the health and appearance of your smile here at our clinic.
Invisalign for teeth straightening
Teeth straightening is a sought-after procedure here at our dentist in Putney. If you would like to achieve a straighter smile, then you can speak to Dr Alexis Zander and find out about the different treatment options available for you. For those who are suffering from dental misalignment issues, Dr Alexis Zander, our dentist in Putney, can offer you Invisalign to straighten your teeth. Invisalign is a modern, discreet and highly convenient method of teeth straightening and uses clear invisible aligners to produce gradual pressure on your teeth and push them into a more optimal alignment. This helps improve the aesthetic appearance of your smile and promote better dental health at the same time. Teeth straightening using Invisalign can take as little as 3 months, or it can take 12 to 18 months, depending on the extent of misalignment that you begin with.
Teeth whitening with Zoom
Teeth whitening is another commonly sought-after procedure with Dr Alexis Zander.
Dr Alexis Zander carries out Zoom whitening at the dental practice. The Zoom whitening system can be carried out in the clinic or at home. For either treatment option, you will need to undergo another assessment of your teeth to make sure that teeth whitening is suitable for you. If Dr Zander is happy that teeth whitening is safe for your teeth, then we will take an impression of your mouth to create individually tailored dental trays that fit your teeth comfortably and precisely.
Once the trays have been manufactured, you will be booked in for a teeth-whitening session. This will involve a hydrogen peroxide teeth-whitening gel being applied directly onto your teeth by our dentist, which is activated by UV light to bleach the stain molecules on your teeth. This is carried out in 3 15-minute sessions and can whiten your teeth by approximately six shades.
To maintain the colour that you have achieved, it is important that you maintain excellent dental hygiene. Remembering to brush twice daily, floss after meals and visit the dentist on a regular basis will help you maintain a beautiful, white smile and healthy teeth. You may carry out a top-up at home with a mini home whitening kit. Speak to Dr Alexis Zander today and she will put together a mini smile makeover that helps you achieve a straighter, whiter and happier smile very soon.
---